We did it last week. The interview went along very well and many good points were discussed.
As always, feel free to comment or leave questions below in the comment section!

Merry Christmas everyone!
I hope you spent a joyful day, surrounded by loved ones.
This year,  hundreds of thousands have spent Christmas dealing with extraordinary circumstances: Hundreds of thousands have spent the day without power in Argentina, Canada, USA and UK.
England and Scotland has been hit by hard storms these last few days. The storm has left 75.000 homes across UK without power and many areas such as Surrey and Dorcet are flooded. Evacuated people have spent Christmas in shelters. 25 people have been rescued in Dorset, trapped in their cars by flood water.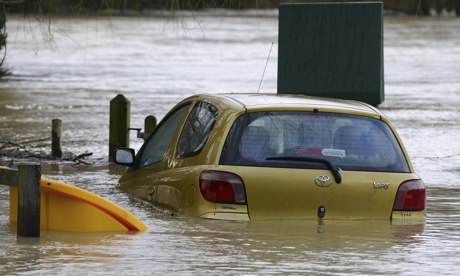 The storms and floods also affected Mexico and Brazil, with 50.000 affected in Brazil alone. Argentina, Uruguay and Paraguay have been affected by heat waves. Argentina is still struggling with its power problem, many having spent over six days without power by now. Red alert has been declared in Argentina due to feel like temperatures that have reached 111.2 ºF.
Meanwhile, USA and Canada are dealing with climatic struggles of their own. The storms have left nearly 800.000 people without power while dealing with freezing temperatures. Quebec, Toronto and Michigan are some of the most affected cities.
As you can see, a lot of people are struggling this Christmas. Let's keep them all in our prayers. It is because of situations like these that we do what we do, prepare so as to get by such emergencies as best as possible as well as preparing for life in general.
Merry Christmas everyone.
FerFAL
—DEAL EXPIRED—-
Just 30 minutes left on this one. Right now selling for $25.98 
I have one of these and its a beast of a Leatherman multitool for that kind of money. Too bad the offer doesnt last longer.
 Leatherman Sidekick Multi Tool $25.98 
 
"The Modern Survival Manual: Surviving theEconomic Collapse" is selling in Amazon for $11.01 (56% discount from $24.95) at least while the offer lasts. Amazon bought a bulk order of my books and got the price down for their Holidays Deal. Since I didn't actually change the price and it's an Amazon's offer, I have no idea how long they will keep this up but for you guys that want a copy for yourselves or for giving away the discount is pretty good.